Aligning the Strategic Focus of SunTrust Teammate Networks to Bottom Line Results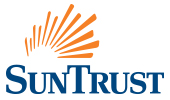 Aligning the Strategic Focus of SunTrust Teammate Networks to Bottom Line Results
Challenge
SunTrust Banks believes that it takes a balanced combination of people and ideas to foster creativity and a more competitive company. Everyone in the company from the executive leadership team to our more than 23,000 teammates plays a role in helping us become a more inclusive company. We have eight teammate networks (affinity groups): Asian-American, African-American, Generations, Hispanic/Latino, LGBTA, People with Disabilities, Veterans and Women.  Over 3,500 of our teammates belong to one or more teammate networks. Executive committee members serve as sponsors of the networks, which are led by senior business leaders.
Actions
The teammate networks focus on five key pillars:
Financial well-being (education)
Community development through volunteerism
Teammate development
Recruitment
Business development
It's essential for our teammates to engage in work efforts that not only bring people together but also align with our purpose and have an impact on our business goals and objectives.

Each teammate network is accountable for ensuring that their programs and activities align with at least one or more of our five pillars.  To facilitate the ease and ensure alignment of doing this, we implemented an automated process with built-in checkpoints, calendar of events updates, approval processes, and comprehensive and robust reporting capabilities to reinforce the positive initiatives of the networks across the bank.  
Outcomes
SunTrust can now track the number of network programs and events. We can show how the networks have contributed to new business or client and candidate referrals, along with the number of volunteer hours logged. The ability to tie the work effort of our teammate networks to our purpose allows us to focus on "what matters most" to our teammates, clients, communities.
Inclusion is how we run our business. It is core to what we do and helps us thrive and innovate to serve our clients, communities and teammates better.
Get In Touch
Learn more about what organizations are doing to act on diversity and inclusion.
Contact Us