Affinity Groups and Networks, Recruiting Diverse Talent at Consumer Reports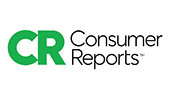 Affinity Groups and Networks, Recruiting Diverse Talent at Consumer Reports
Challenge
In order to effectively deliver on our mission to serve consumers of all backgrounds and in every community, Consumer Reports must build a workforce that better reflects the diversity of the American population.
Actions
We have sharpened our focus on diversity by malting it a core component of our new strategic plan, and have empowered cross-functional groups of employees to develop, share, and implement ideas designed to improve the diversity and inclusiveness of our culture, recruitment, communications, marketing, and content.
Outcomes
Over the last year, we made strong progress on the recruitment front, with diverse candidates making up 37% of all new hires. Having empowered employee groups to bring new diversity and inclusion initiatives to bear, we have since implemented a dedicated marketing strategy for Latino audiences, begun building building a formal strategy to better engage African American communities, and partnered with a local nonprofit to support leadership opportunities, career coaching, and opportunity pipelines for African American and latina girls, among many other actionable ideas.
We are a mission-based organization working to,make the world fairer, safer, and healthier for all consumers. Delivering on our mission to serve all people means that we have to be reflective of the communities we serve-to understand the diverse perspectives of consumers we need diverse perspectives and experiences inside our own organization.
Get In Touch
Learn more about what organizations are doing to act on diversity and inclusion.
Contact Us