Acknowledging and Reviewing Workplace Accommodations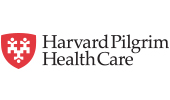 Acknowledging and Reviewing Workplace Accommodations
Challenge
We recognized that the interactive process for requesting accommodations was not well defined leading us to determine that there was room to educate our employees and reduce risk to the organization. 
Actions
Human Resources assembled information including a summary of HPHC's existing interactive process for workplace accommodations. These findings lead to the creation of an ADA Interactive Process Roadmap and a Workplace Accessibility Resource Committee (WARC). 
The ADA Interactive Process Roadmap includes three major parties: the employee, the manager, and Human Resources. There are 6 stages and at each stage, the process will either end or continue onto the next stage.  The process is well defined and easy to understand.  The roadmap was rolled out to all employees and published on our organization's internal portal. This process is seen as a best practice in workplace accommodations and HPHC has trained local organizations on its process.
The WARC has representation from the HR, Legal, IT, Facilities, Health Services and Finance departments.  All committee members received training in the areas of disability etiquette and the ADA interactive process.  The Committee saw an increase in requests due to heightened awareness of resources available to those potentially in need of an accommodation. This team serves as champions for disability both internally and externally including participation in Business Advisory Groups for Work Without Limits and Perkins School for the Blind.  In addition, the committee has a solid presence at mock interviews and advocacy events hosted by Easter Seals, SHINE, EPIC and more. 
Outcomes
Harvard Pilgrim has increased awareness of the accommodation process. This effort, along with a summer internship partnership with Massachusetts Commission for the Blind, and comprehensive facilities audits focused on implementing concepts of universal design has allowed for a more accessible, inclusive experience for employees and candidates applying to join our team. 
Get In Touch
Learn more about what organizations are doing to act on diversity and inclusion.
Contact Us